Historic Theme Pages
Spar Tree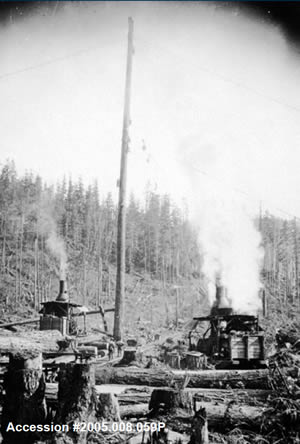 This spar tree is powered by two Steam Donkey's that yard the logs to a central area.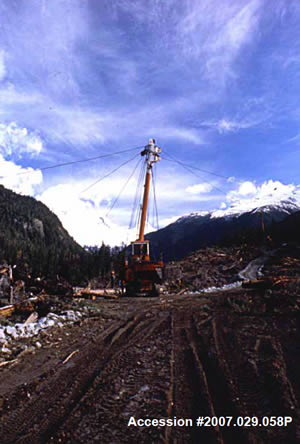 This is a steel tower yarder. The method is similar to the original spar tree.
It is now a two in one operation. It yards the logs off the site and then loads the logs onto waiting trucks.