Historic Theme Pages
Spar Tree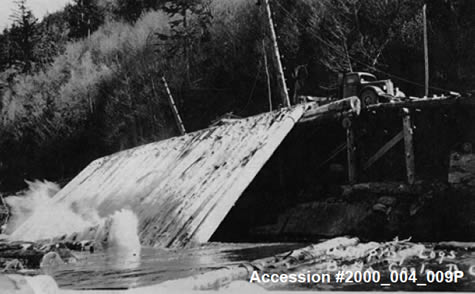 Logs would also be trucked to the log dump site.
Here the Spar tree was used to yard fallen logs off of the hill side and down to the water.
A Steam Donkey would have powered the yarding lines.
The logs are collected in the water to later be boomed for shipping to the mills.